A Karaoke DJ Rental has been providing Karaoke, DJ's, and sound systems for parties and events for over 23 years. Our packages include: full system karaoke rentals; Karaoke systems with a host-VJ to operate and facilitate the event; Karaoke with DJ to facilitate Karaoke and music needs; DJ's to facilitate all music and DJ needs; and sound systems to accommodate any size of event. Our Karaoke libraries include over 35,000 songs and are frequently updated with the latest hits. We use Karaoke hard disk players and no Wi-Fi systems. Our DJ libraries include all genres of music and are kept up to date as well.
A Karaoke DJ Rental serves Northern California and is perfect for many events and social gatherings. CORPORATE PARTIES, BIRTHDAY PARTIES, WEDDINGS, TEAM BUILDING, and BAR MITZVAHS, are just a few of the occasions perfect for Karaoke! If you have a SWEET 16 PARTY or a YOUTH GROUP event coming up, consider a Karaoke theme.
Our AMERICAN IDOL PARTY is just one of the Special Packages we offer and has been a big success. The wide variety of music we offer lets our clients choose from all their favorites.
You can be certain that with A Karaoke DJ Rental providing the music needs for your next event, you will be dealing with professionals! We pride ourselves on promptness, positive attitude, top of the line equipment and a selection of music unsurpassed by any other company.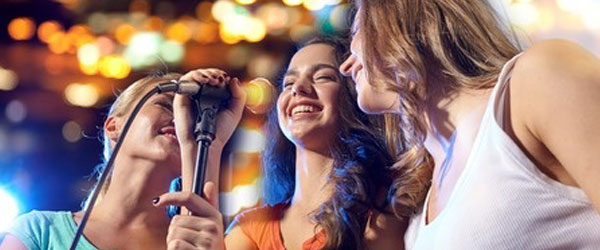 A Karaoke DJ Rental offers:

• user friendly Karaoke systems with or without a DJ to operate them
• DJ systems with or without a live DJ
• Sound systems with or without a sound engineer

Serving Numerous Cities in Northern California

Give us a call at 1-800-606-0355
to reserve our music specialists and equipment for your next event!
Save
Save